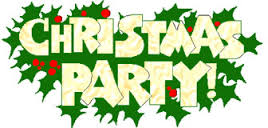 The close-off date for registrations has been extended to Friday 25 November.  Come along to the beautiful Rhododendron Gardens on Saturday 3 December and join us for the AGM, followed by the Christmas BBQ or, if you prefer, just come for the BBQ.
And please give some thought to joining our committee. Nominations have been received for most positions, the position of Activities Recorder is still vacant.   In order to continue our success as a thriving and active club, we need a full complement of committee members and some new faces.  If you are interested, please contact myself, any other committee member or email us at  illawarraramblers@gmail.com..  The closing date for nominations is Wednesday 30 November.
For more information about the AGM and Christmas BBQ click here.