Welcome to the Summer 2020 edition of the Illawarra Ramblers Newsletter.
This is the time of the year that most memberships are due, so please look out for the reminder email.  If unsure, you can check your renewal date by logging into your account and clicking on "My Subscription".
As advised previously our usual Christmas Party has sadly been cancelled due to the Covid 19 restrictions. However Barbara Fairhall has organised a Christmas lunch at the Wollongong Golf Club on 18th December.  Please check the Activities program for more details and contact Barbara to register.  Numbers are strictly limited.
We are asking all our leaders to check out the Summer Program and try to fill some of the gaps.  Returning to a normal Activity Program after the Covid 19 restrictions has been slow, especially for the walks.  Any member can put in an activity and if you need support to do so please don't hesitate to contact Stuart Almond who can help you.  If you need to do a recce for a new walk, there are leaders who will be happy to do it with you.
The Committee would like to wish all our members a very happy Christmas and holiday season.  Stay safe and see you in the New Year.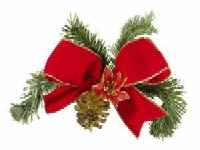 Fred Morrison
President